Overview
With PlanRadar's capability to work offline, you can continue to access and work on your projects on site even without an active internet connection.
This feature ensures uninterrupted productivity and seamless collaboration, allowing you to stay on top of your tasks anytime, anywhere.
Let's dive into the details of how to use PlanRadar's offline functionality.
Preconditions
You must be logged in with your user account to be able to work offline.
You must also make sure to sync your data on a regular basis to make sure that you have the latest data on your device. This is especially important if you expect to have a poor or no internet connection at the place were you want to use the PlanRadar app. When synchronising your app all project data including tickets, plans, images, voice recordings and videos gets downloaded into your mobile app.
To sync your account:
Tap the main menu icon

Tap the sync icon

Tap the main menu icon

Tap the sync icon

Read more in Resolve Sync Issues. (Not yet done)
Access your project data without an internet connection
PlanRadar's mobile app allows you to browse projects, plans and tickets that are synced to your application even without an active internet connection. Its possible to view, edit and create tickets while being offline.
Offline Mode Indication
Our mobile app notifies you after login if you have no internet connection. It is also indicating the offline mode in the project overview and highlights any unsynchronised data.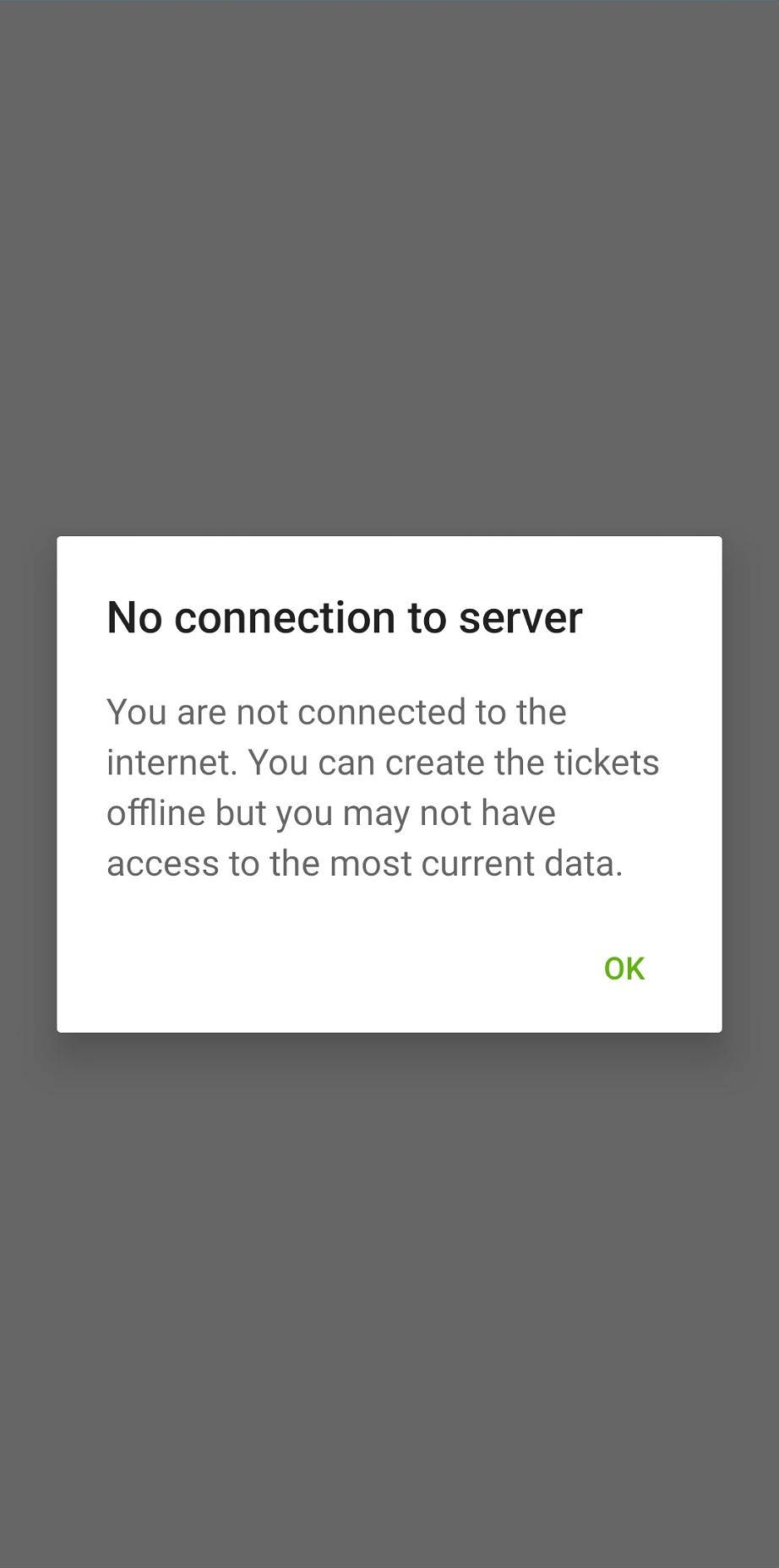 Create & Edit Tickets
You can create and edit tickets offline. However, any changes made will not be visible to other users unless you have launched the PlanRadar app with an active internet connection. As soon as your device has an active internet connection all your data will be pushed to the PlanRadar Servers automatically.
Tickets that are not synchronised yet will be displayed in a special style. In the Plan View, the tickets will have a red pin:
In the List View, the tickets will display a small cloud icon in the badge:
Tickets created or edited offline will be automatically synced once you go online.