Overview
In PlanRadar, different colours are used to represent the status of tickets. These colours are displayed on ticket pins and in the ticket display to easily identify the ticket status.
Ticket Status Colours
Tickets with the status field always have a status set.
Each status has a colour assigned:
The status colour is shown in:
Ticket IDs on the ticket cards: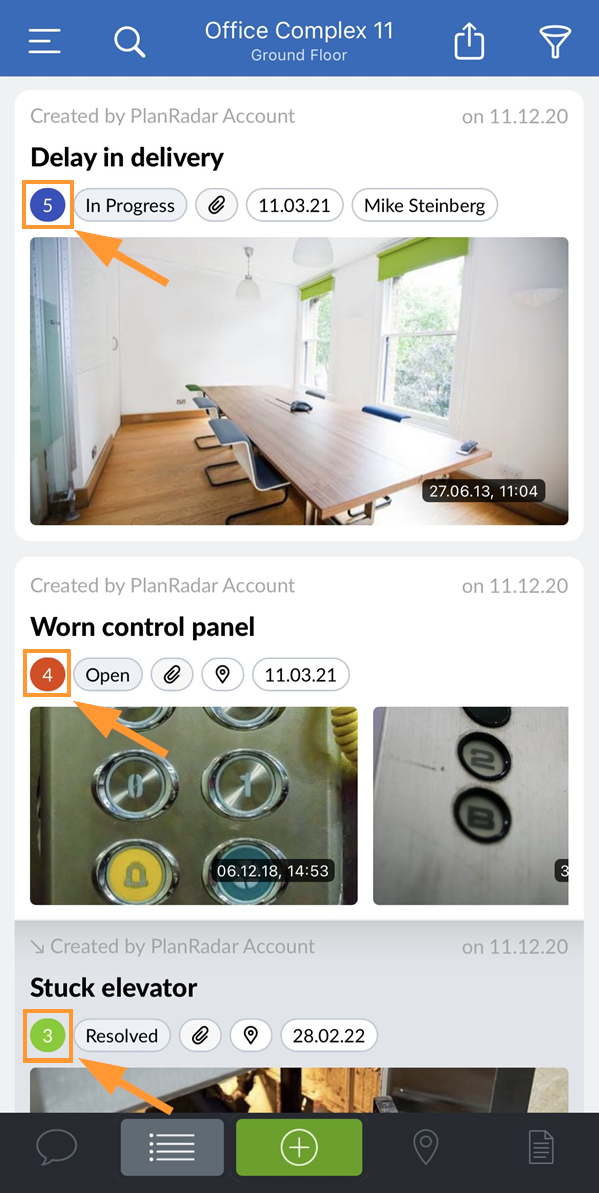 Ticket header of a ticket: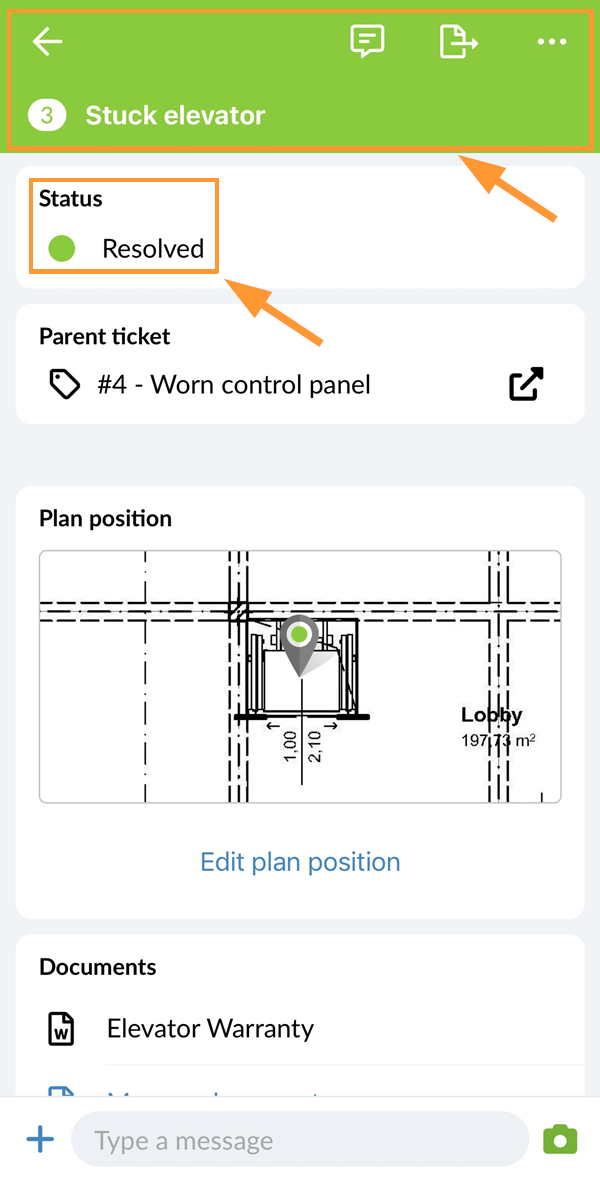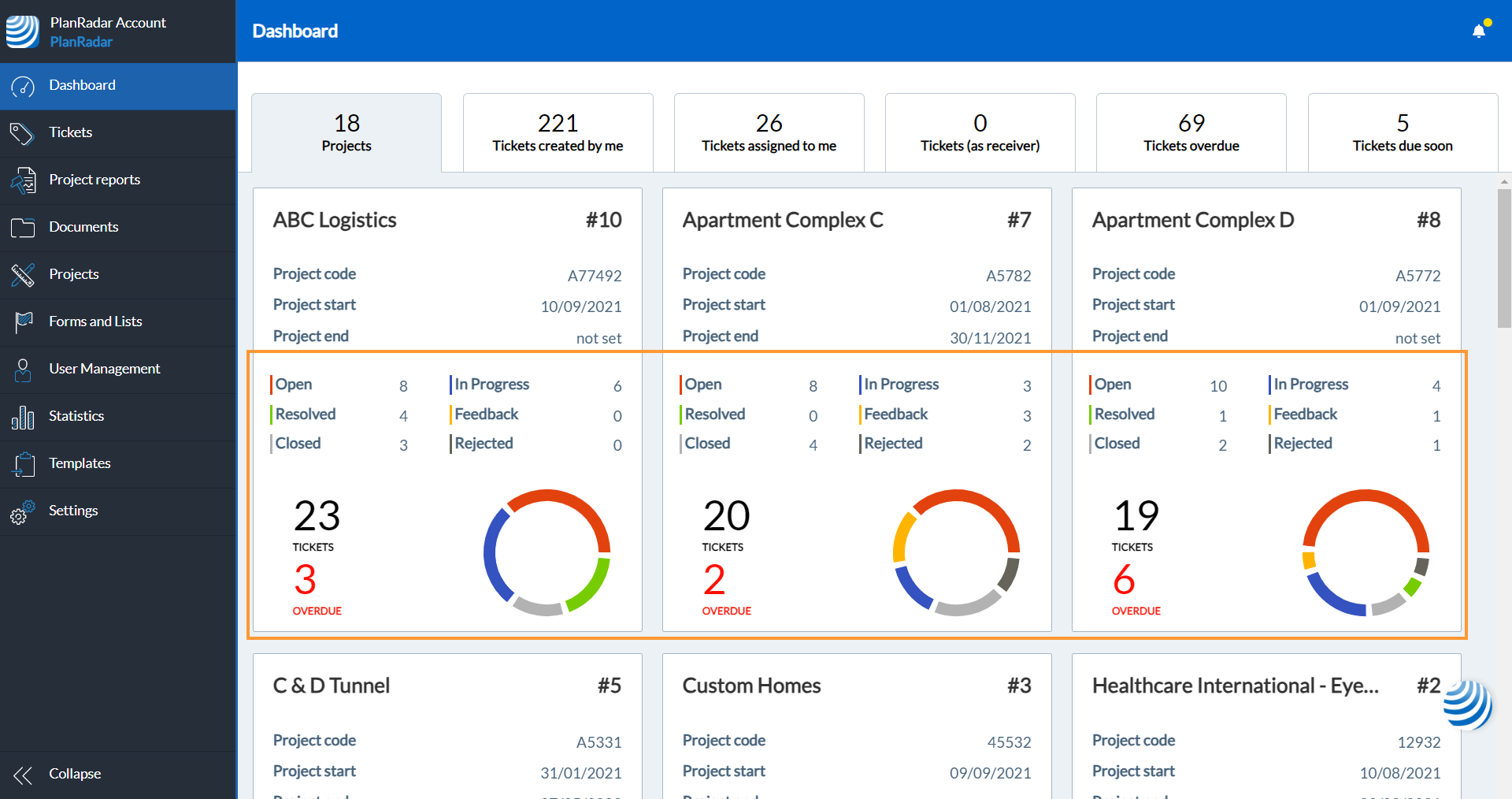 Ticket pins on the plan view - read more below.
Ticket Pin Colours
Ticket pins show the location of a ticket on the plan.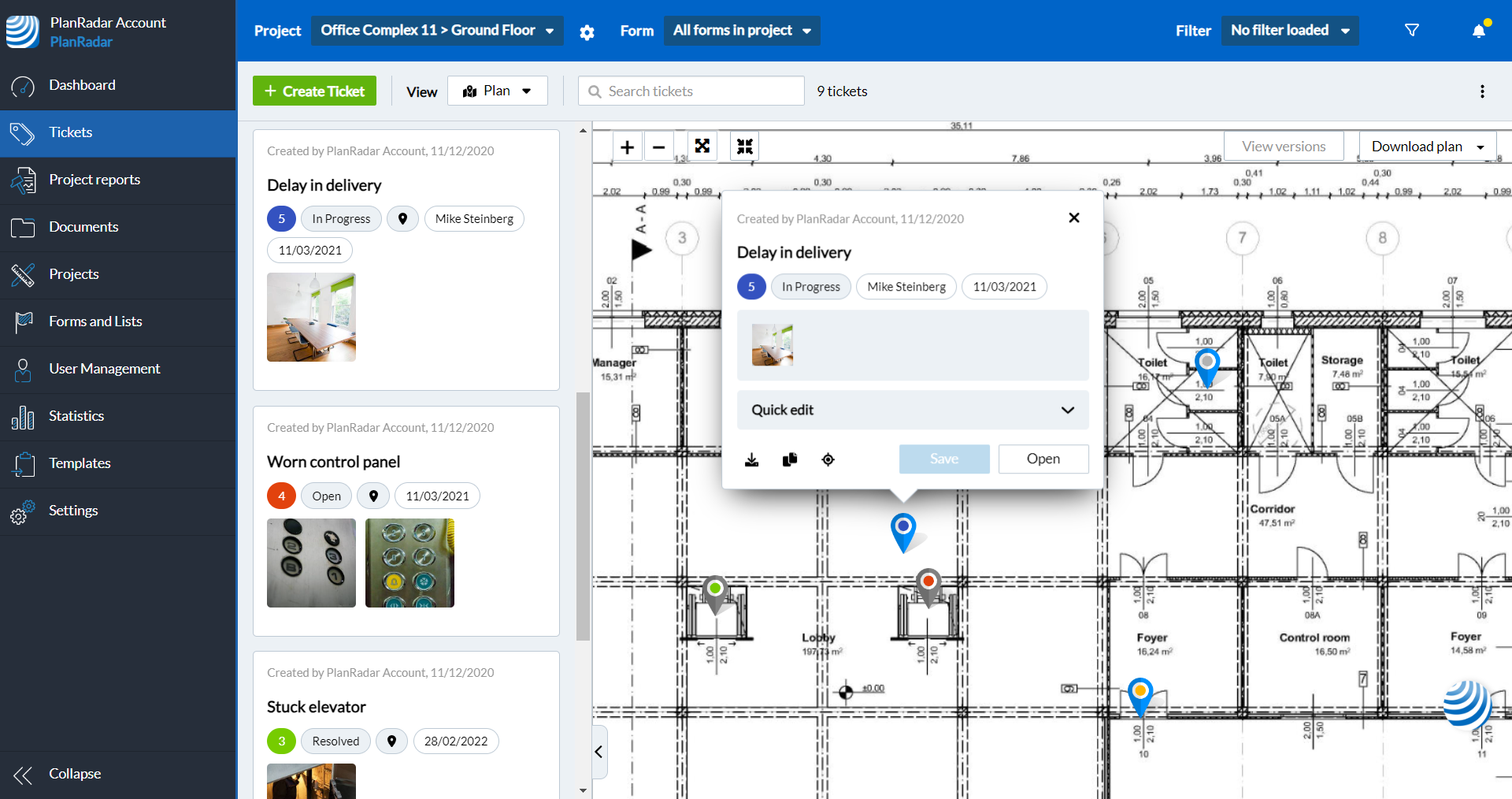 Additionally, ticket pins show further information by colours:
The status of the ticket (colour of the circle within the pin)

Open, in progress, feedback, rejected, resolved, closed

Various states a ticket can have (colour of the ticket pin)

New, assigned, not assigned, not yet synced (mobile only)
If a ticket form doesn't have a status field the circle is white. (see above)
If a ticket has a status, the circle within the ticket pin shows the status colour:
This allows the following colour combinations:
Tickets Without a Status
It is possible to create a form without the status field. Read more in Forms.
If a ticket form doesn't have a status field:
The circle in the ticket pins is white.
The Ticket IDs on the ticket cards are white.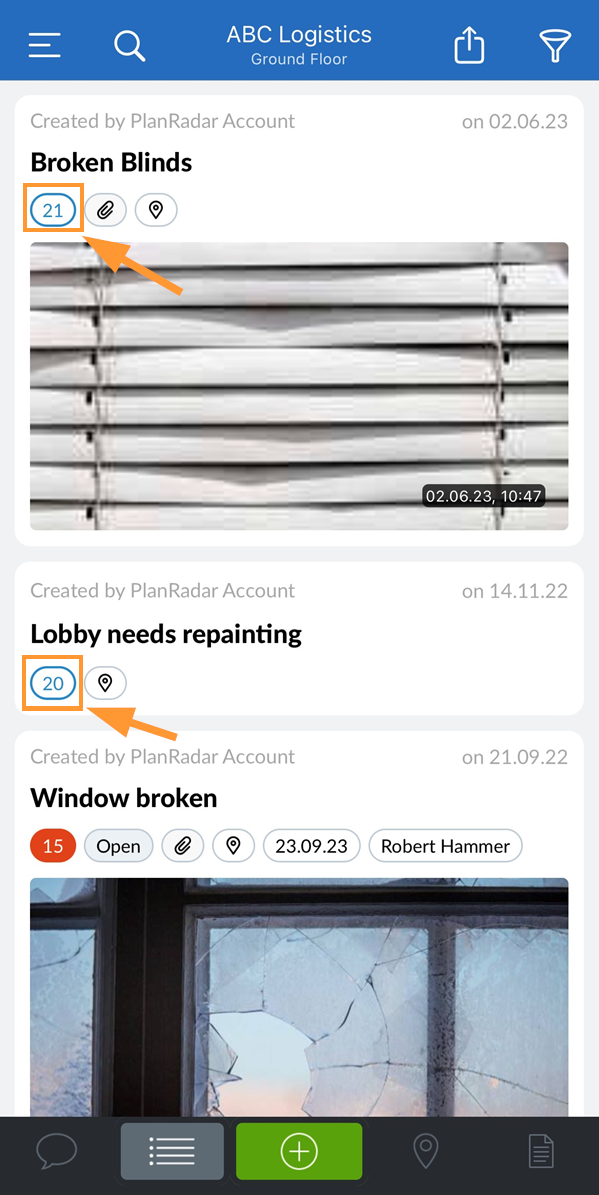 The Ticket header when you open a ticket is white.